Computomics: Data Analysis Experts
Computomics' data analysis experts offer custom services for next-gen sequencing projects - from crop science to metagenomics.

For Novice to Expert Users
Novice
If you're entering the next-generation sequencing space for the first time, Computomics can assist you in developing a sequencing strategy, and offer consultation from library prep through your detailed data analysis.
Expert
Computomics can help develop data analysis pipelines or process large quantities of data to help ease your workload.
Partners
Collaborations with Academic Institutions
University of Tübingen
Tübingen, Germany

Max Planck Institute for Developmental Biology
Tübingen, Germany
Swiss Federal Institute of Technology in Zurich
Zurich, Switzerland
Collaborations with Companies
Plant Phenotyping
Aachen, Germany

LemnaTec GmbH is a leading supplier of plant phenotyping solutions, solutions for the seed testing industry, for plant-related disease screening, and customised research platforms for research, development, and quality control.
LemnaTec distributes CropScore
Next-generation Sequencing
Tübingen, Germany

Sequencing Instruments
Menlo Park, CA, USA

PacBio develops sequencing solutions for scientists that propel the field of genomics, improve science and research, and create positive impact globally.
About us
Computomics utilizes cutting edge bioinformatics tools to offer highly accurate, customized service projects to companies across the globe.
We help navigate the complexities of all genomes. Our advanced machine-learning methods enable rapid understanding of genomic data for agricultural, biotech, microbiome, and metabolomics researchers.
We provide our clients with thorough consultation on their sequencing projects, with in-depth analysis of their genomic data, and with comprehensive reports.
Hear from our Clients
"I am absolutely pleased with the service, communication, speed, and the quality of the results. I look forward to working together in the future."
— G. Keith Rufener II, Becks Superior Hybrids
"Computomics annotated a complex coffee genome for us in about 6 weeks allowing for a timely release. Their staff was highly interactive resulting in a high quality annotation."
— Allen Van Deynze, Director of Research, Seed Biotechnology Center and Associate Director, Plant Breeding Center University of California, Davis
Management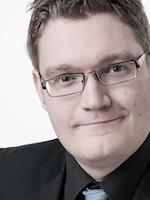 Dr. Sebastian J. Schultheiss
Managing Director
Advanced degree in bioinformatics from University of Tübingen. PhD for NGS data and web service analysis at the Max Planck Institute for Developmental Biology and at the Friedrich Miescher Laboratory of the Max Planck Society, Tübingen. Expert for NGS data analysis, cloud computing and our analysis pipeline.
Scientific Advisory Board Members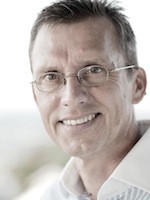 Prof. Dr. Detlef Weigel
Scientific Director Plant Genomics
Director of the Molecular Biology Department at the Max Planck Institute for Developmental Biology, Tübingen.
Expert in molecular biology of plants.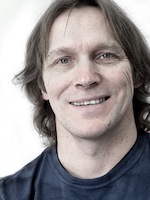 Prof. Dr. Daniel Huson
Scientific Director Metagenomics
Professor of Algorithms in Bioinformatics, University of Tübingen.
Expert in metagenomics.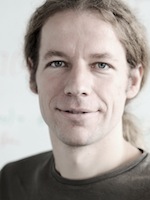 Prof. Dr. Gunnar Rätsch
Scientific Director Transcriptomics
Associate Professor at the Memorial Sloan Kettering Cancer Center, New York.
Expert in transcriptomics and machine learning.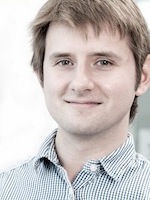 Prof. Dr. Karsten Borgwardt
Scientific Director Machine Learning
Professor of Data Mining in the Life Sciences at University of Tübingen.
Expert in machine learning.
Strategic Advisory Board Members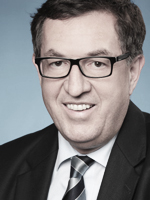 Harald Fuchs
Business Advisor
Founder of HF Business Consulting for start-ups and investors. Long term experience in leading positions at LBBW Venture Capital and bwcon. Lecturer at the DHBW Stuttgart and HS Esslingen.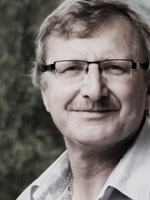 Reinhard Hamburger
Business Advisor
Former Head of Agilent Technologies Deutschland GmbH and founder of Reinhard Hamburger Business Coaching, Wildberg.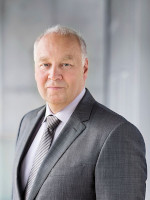 Dr. Michael Krohn
Business Advisor
Member of the Board and Head of R&D at BRAIN AG
Careers
We are constantly looking for bright people with bioinformatics experience to join the Computomics team in marketing, sales, and bioinformatics analysis roles. Are you interested in joining our team? Please drop us a line!
Sales Professional EMEA (d/f/m)
Computomics is looking for an experienced professional with a proven track record of success in gaining and retaining customers with specific expertise in high-value strategic technical sales. You're a team player who is proactive in supporting colleagues but can also work autonomously in accessing and organizing customer interactions.
Your key responsibilities are:
Work with sales director to develop specific annual growth plans in designated accounts.
Maintain an effective time and territory management plan.
Present business and technical information.
Identify customer needs and trends.
Follow up enquires and leads.
Maintain customer information utilizing approved information tools and technologies. (CRM)
Timely updates to opportunity funnel and weekly forecast updates.
Healthy funnel management through continual prospecting efforts and the ability to increase business in key accounts throughout different divisions.
Executing account mapping and strategy to identify key players within each account.
Identifying and qualifying specific projects and opportunities within designated accounts.
Networking within designated accounts to fully understand their needs.
Closing business opportunities and engaging internal team and resources as required.
Developing proposals to provide solutions to customer's needs.
Monitoring sales growth and new opportunities within designated accounts.
Download the complete job description here
We offer:
Flexible work hours
Full-time positions (and open for part time models)
Working in an innovative, dynamic and international company based in Tübingen, Germany
Remote onboarding process
Healthy working environment with fresh fruit, coffee, tea and water free of charge as well as access to sports activities
Continuous training, education and in-house knowledge transfer
If you are passionate and interested in a highly interesting challenge, please send your application to careers@computomics.com